Disaster Recovery
Tech Access' disaster recovery plan offers the best technical solutions for recovering data, reviving networks, and rescuing endpoint devices. We are prepared to face any man-made or natural disasters to help clients continue their business operations.
06
IT Security
Disaster Recovery Plan
Serious business problems begin when hardware and software technologies stop working due to hacking, infiltration, mishandling, accidents, or natural calamities. This is a disaster all companies want to avoid as it will lead to business interruption, financial losses, and damage to reputation. A sound disaster recovery plan from Tech Access can prevent all that and more from happening.
15 mins max response to support tickets
Disaster Recovery Planning
When or even before a cyber attack happens, companies need to be quick in calling the right experts who can craft a sound disaster recovery plan. The plan includes a detailed approach describing how the company can go back to its business operations after the incident, so it should be prepared in relation to the specific business continuity plan of the company and during the business impact analysis.
Tech Access' disaster recovery planning is a step-by-step action plan that can produce immediate results and contain damages. The plan includes checking the inventory of IT systems, hardware, and software, establishing a recovery timeline, creating physical and cloud backups, and assessing physical and financial damages.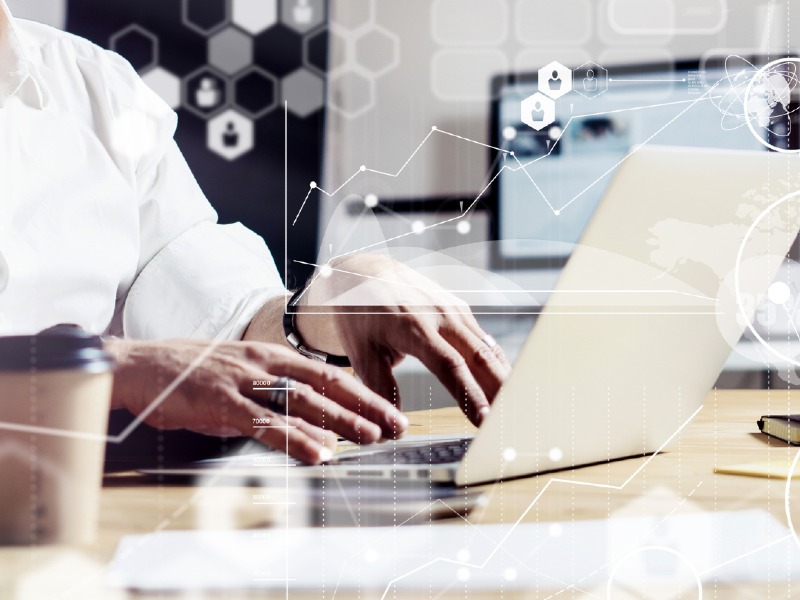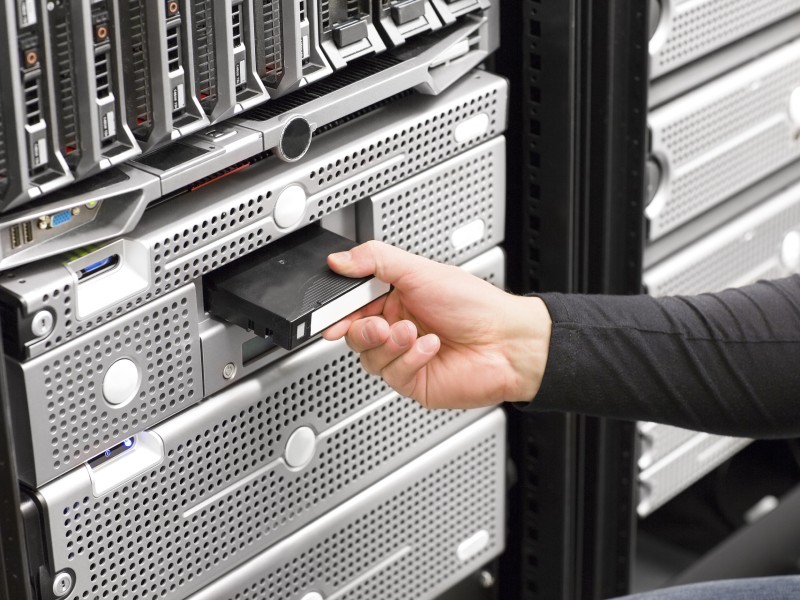 Data and Systems Backup Strategy
Hackers, malware authors, and other cybercriminals are all after the company's sensitive data and system. That's why cyber attacks happen in the first place—because this information is worth a lot of money; they can destroy the reputation and financial position of the company. Data and systems backup strategy, as expected, is an integral part of a disaster recovery plan.
Our data and systems backup strategy at Tech Access can be used during a disaster recovery plan or before a company launches any new hardware or software technologies. Data loss and corruption due to attacks or involuntary misconfiguration can sometimes happen. We can successfully and strategically back up data and systems during the prevention or recovery stage based on our clients' timelines.
DR Testing

Disaster recovery planning, of course, goes beyond the actual planning stage. A disaster recovery (DR) test examines the effectiveness of the company's and its IT experts' action plans against real-world disasters. It should withstand any external security breach or unprecedented internal disaster.
Tech Access' DR tests are s designed to prepare companies for any type of IT disaster, such as the following scenarios: external hacking, internal sabotage attack, ransomware, equipment failure, and natural calamities. Our testing services include steps to recover data and systems based on the company's technology needs after the disaster.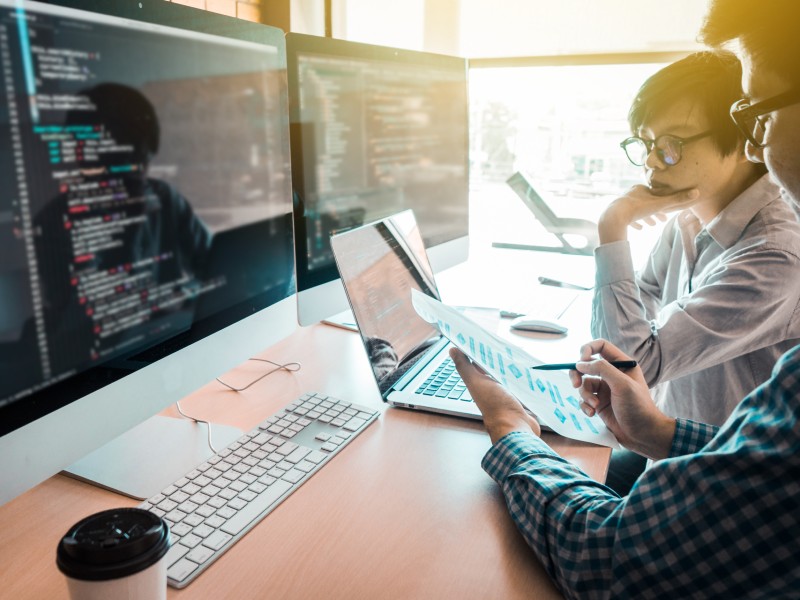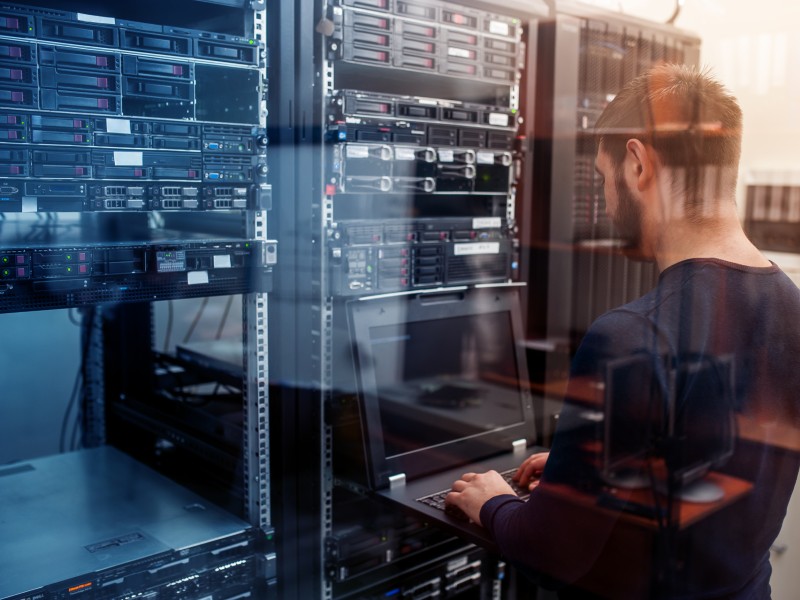 Off-Site Backup Solutions
The storage types and locations of your data and other sensitive information are also detrimental to the company's overall security. To ensure a successful disaster recovery plan, companies should utilize off-site backup solutions, a series of methods and tools used to secure data to another server in a different location than the primary server.
Tech Access has off-site backup solutions for physical and virtual servers and data stores. We have various resources to protect data, regardless of their storage location and environment. Our solutions provide protection and convenience, allowing companies to safely access the past and current versions of their data from any site.
Data and Application Continuity

Data and application continuity solutions can minimize downtime during a disaster recovery stage. These solutions ensure that a company will still use its data and application and continue its business operations even in an unplanned service disruption.
Tech Access ensures that our clients won't have to suffer serious financial consequences through our data and application continuity solutions. We plan and conduct application-level recovery across multiple systems and locations. We aim to turn back all business operations to their original state, regardless of the situation. The continuity plan considers the company's business operations, assets, human resources, and partners.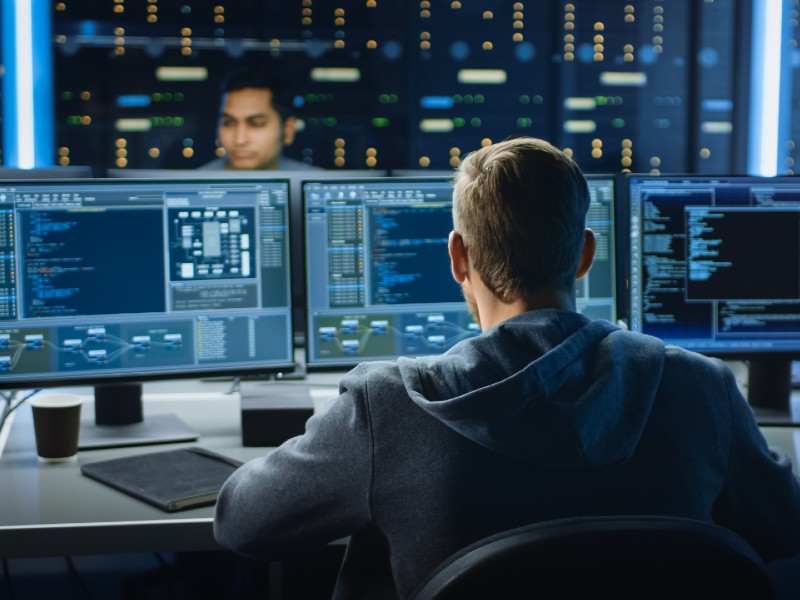 Why and When
An Important Preventive Measure
The objective of a disaster recovery plan is to ensure that scenarios like successful and attempted hacking, natural calamities, and accidents won't fully interrupt or limit the company's business operations. These plans prove that losses are avoidable if you're prepared, so they're as important as any other security measures and solutions.
Our Support
Why choose Tech Access
If we tick all your boxes, then you've just identified the best IT support provider for you – Call us now to discuss further.
Why Choose Us
Tech Access has years of experience in anticipating, surviving, and recovering from a man-made or natural disaster that may affect our clients' business operations. Our preparations go beyond preventing financial losses. We also consider what these disasters mean to the image of the company and the performance of its employees. On top of our years of experience, Tech Access also takes pride in its successful collaborations with its clients. We give our clients a chance to customize and monitor their own disaster recovery plans based on their business objectives. We tailor and personalized plans and solutions to develop the best recovery times, replication frequency, and proper disaster approaches. We prevent, solve, and collaborate all at the same time. If you think Tech Access is the right IT 'fit', call our dedicated team of experts now to discuss your security needs.
24/7 Support
We'll fully commit as your IT partner while building a disaster recovery plan. We're available 24/7 to address all your urgent concerns regarding unanticipated disasters.
Dedicated IT Support Manager
We offer a dedicated IT support manager to address each of our client's IT needs and concerns regarding disaster recovery, so you can expect a swift response from us anytime and anywhere.
Fixed Monthly Contract
Under our fixed monthly support package, our clients are entitled to unlimited IT Support on top of their availed disaster recovery support for a fixed monthly fee. No hidden or accumulating fees; just the prices and fees for the services you got.
Pay As You Go
If you don't want to subscribe to our monthly plan, our Pay As You Go payment feature allows our clients to only settle payments after the success and completion of our disaster recovery plan and services.
100% Customer Satisfaction
We provide 100% customer satisfaction to all of our clients, regardless of the size of their business. We are committed to bringing a sound disaster recovery plan to all of our clients.